December 6, 2022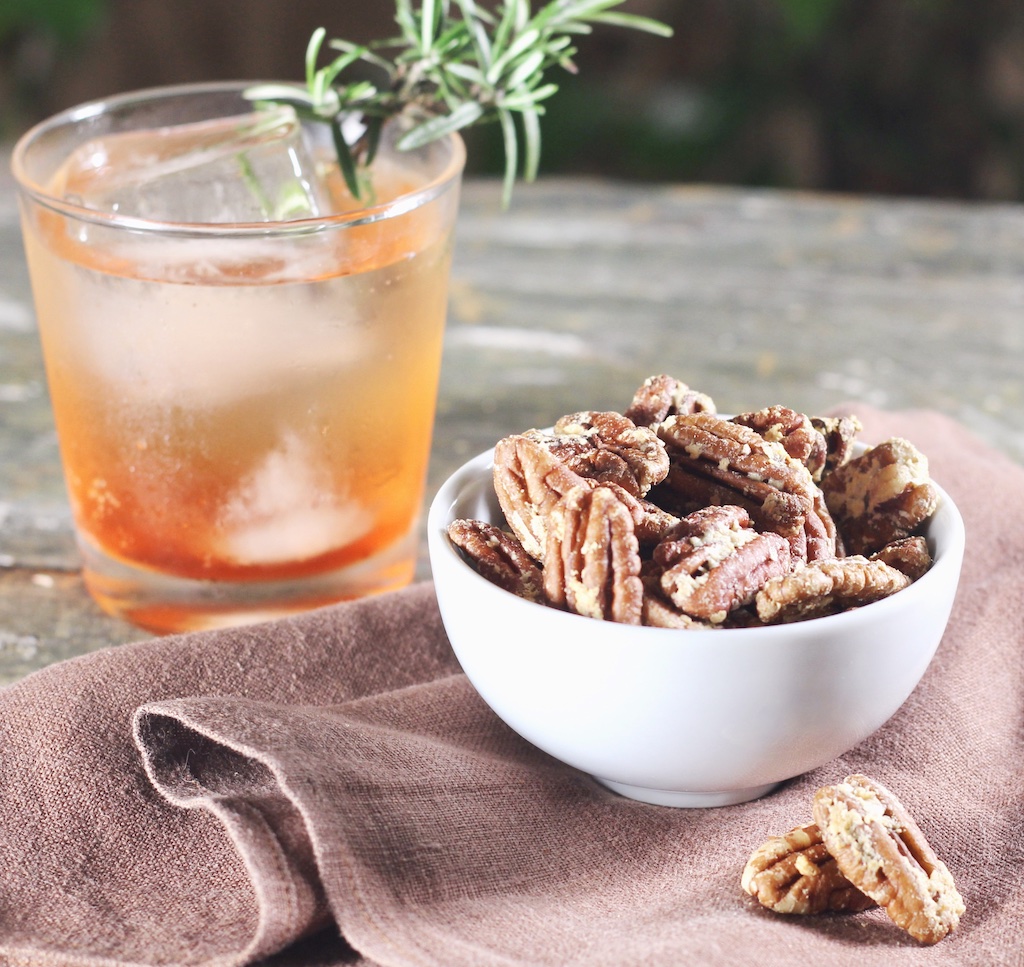 Make these Garlic Parmesan Pecans to go with your Cranberry Apple Brandy Cocktail. These savory nuts are easy and they last for weeks at room temperature. I'll bet you already have all the ingredients in your kitchen.
Roasted nuts make a welcome edible holiday gift. Don't just take my word for it. Bring a batch in a stylish decorative tin and watch the happy reaction of the recipient. For me? Yes, for you.
I like easy, especially at year's end when time seems to evaporate. Thirty minutes of your day is all this recipe requires.
Here's how these tasty roasted nuts can be put to good use if you don't give them away. Toss them in colorful salads. Chop them and add to creamy dips and spreads. Use them to liven up rice pilaf or quinoa side dishes. Best? Eat out of hand with your favorite beverage.
Holiday time is when lifestyle magazines promote gifts of homemade eats. My mantra has always been : we all got plenty of stuff, but everyone loves to receive food. In this, the season of giving, lies the true meaning of Gifts from the Heart.
Garlic Parmesan Pecans
recipe by Michele Humlan, The Good Eats Company
makes one pound 
ingredients 
one medium clove garlic, zested on microplane
one egg white at room temperature
½ teaspoon fine sea salt
one pound raw pecan halves (about 4 cups)
½ cup grated parmesan cheese
directions 
Preheat oven to 300 degrees.
In large mixing bowl, whisk egg white with garlic and salt until foamy with small bubbles.
Add pecans and parmesan, tossing to coat with flexible spatula.
Spread out pecans in single layer on heavy ungreased baking sheet (avoid insulated sheet pan or nonstick ).
Bake for 30 minutes, stirring with spatula halfway through.
Cool pecans on baking sheet to room temperature, then store tightly covered at room temp in a well sealed container, preferably glass or metal.